My boys' robot movie
Created 30 July 2003
I'm so proud of my boys. I've always tried to encourage their creative sides, and they haven't let me down. My five-year-old is an obsessive sketcher (as I have mentioned before). My eleven-year-old is fascinated by media of all sorts, and has a knack for working computers.
So my fiver drew one of his typical pictures, filled with complex robots and (inexplicably) an elevator in which are riding me, him, and my niece. I just recently bought my elevener a used copy of Flash 5 on eBay, which he has learned with astonishing ease ("No, Dad, you need a keyframe there. Click the frame after that one, then select Insert - Keyframe, ..."!!!). At my suggestion, the drawing was scanned and animated.
The older did an admirable job injecting motion into the drawing, and the younger coached him about his original intent, where it was not clear in the drawing ("No, that's an eye that goes back and forth! Make the gears go around!").
The original drawing:
The finished movie: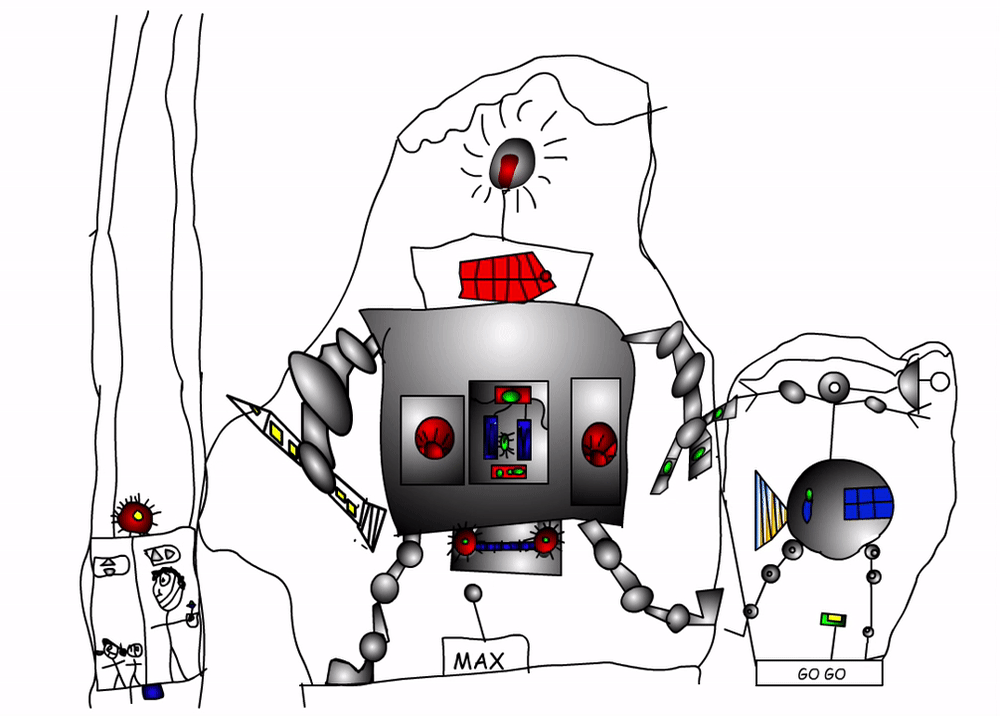 I'll say it again: I'm so proud of my boys.
See also
My blog, where other similar topics are occasionally discussed.